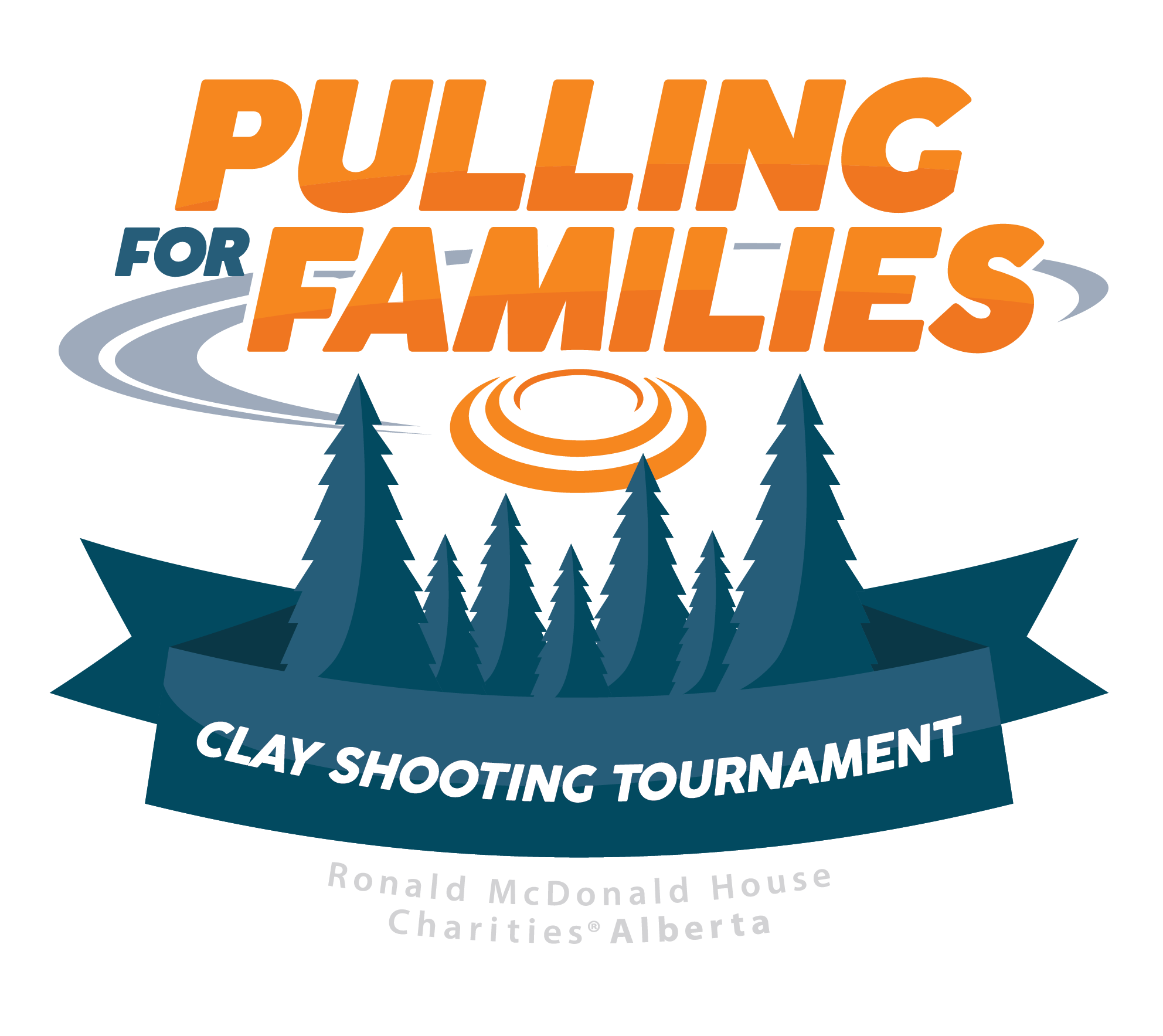 The Red Deer House is very excited to host its inaugural clay shoot for Ronald McDonald House Charities® Alberta!
Known as "golfing with a shotgun", enjoy a unique outdoor shooting experience within a safe and social setting. You will have the opportunity to shoot 100 clays at Alberta's very own Blackmore's Shooting Sports in September. Located just outside of Winfield, in support of Ronald McDonald House Charities® Alberta. Individuals and teams of five will move across different stations where they will each shoot a variety of clays before proceeding onto the next station.
Guests will enjoy a complimentary breakfast followed by a safety orientation and a great day out on the course, all wrapped up with a delicious meal, auction, raffle, and refreshments.
REGISTRATION
Early-Bird Registration: $200 per individual / $1,000 per team of five.
Event Timeline
Breakfast & Registration                 8:00 AM
Mandatory Safety Orientation       9:45 AM
Shot Gun Start                                  10:00 AM
Lunch                                                  12:00 PM
Dinner & Program                            3:30 PM

Registration Includes
Ear protection, eye protection, breakfast, lunch, entertainment, refreshments and more!
Firearms Rental
A limited number of firearms will be available for rent. Please specify whether you will be bringing a personal firearm on behalf of your team, or require a rental for an additional $40 charge. Golf carts are also available for an additional $40 change, in limited quantities.
Rules & Regulations
At least one person per group must have a valid PAL (Possession & Acquisition Licence) and adhere to and abide by the Firearms Act (Canada), its regulations, and the Criminal Code of Canada.
*Shooters without a valid PAL must be supervised at all time by a PAL holder. This can be a member, club guide, or volunteer with a PAL.

FAQ
Can I bring my own firearm?
Yes, we encourage you to bring your own shotgun as rentals are limited. If you choose to share your gun with your team you must sign a liability waiver accepting the responsibility of the firearm and any members of your team who will be handling the firearm. *No assault rifles will be permitted.
What if I don't have a PAL? 
Only one member of your group is required to have a valid Possession & Acquisition License (PAL) and will hold accountability for the firearm. If no one on your team has their PAL, we will provide a guide to accompany your team.
*Shooters without a valid PAL must be supervised at all times by a PAL holder. This can be a team member, volunteer, or club guide with a PAL.
What is a PAL?
A Possession & Acquisition Licence (PAL) is a Canadian firearms licence and is required for possessing, acquiring, or borrowing a firearm and/or ammunition.